Episodes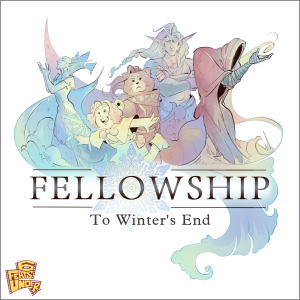 Monday Oct 28, 2019
Monday Oct 28, 2019
With the pumpkin patch and char out of commission, due to damage and constant rainfall respectively, the fellowship is forced to rely on Monsoon for transportation. But even up in the sky, danger is still hot on their trail, as Yuria's old nemesis Rath is finally coming for her...
This episode is slightly late because we attempted to fix a lost scene, then the scene became un-lost just as we gave up on fixing it. So a bonus scene will be releasing in the next couple days to go with this episode; please look forward to it.
The introduction was an excerpt from You're Gonna Go Far, Kid by The Offspring.
Friar Pan is played by Clove. Rue Titania is played by Ikks. Poptart is played by Joey. Yuria is played by Riley. Monsoon is played by Arden.
Today's episode was edited by Riley.